Submissions are closed. Thank you everyone for participating, we'll be looking through all the entries and submitting the voting journal~
Hey, it's another contest time! And this time we will be giving out good prizes including DA
points, lv points and house lv points. Read on to find out more:









The Event

Illustrate your DXC character in food-themed. You may personalise your character's outfit or put your character within areas situated with food however the food choice must stay within cafe based (no noodle soups, sushi, kababs, etc).



Deadline
July 29th, 2012 GMT time
August 4th, 2012 GMT time
Judges

komicfans
Rules

Only Fully registered group members are allowed to join (members who have already filled their applications)


Originals only, no copying


2 entries max per account


All works are to be submitted to the 'Cooking Showdown' Folder


DreamerXCafe characters only




Reward

+++First Place+++



feature in group gallery


4 lv points


2 house points


50




+++Second Place+++



feature in group gallery


2 lv points


1 house point


20




+++People's Choice+++


feature in group gallery


1 lv point


10



Voting will take part after deadline in a separate journal. Anyone can vote.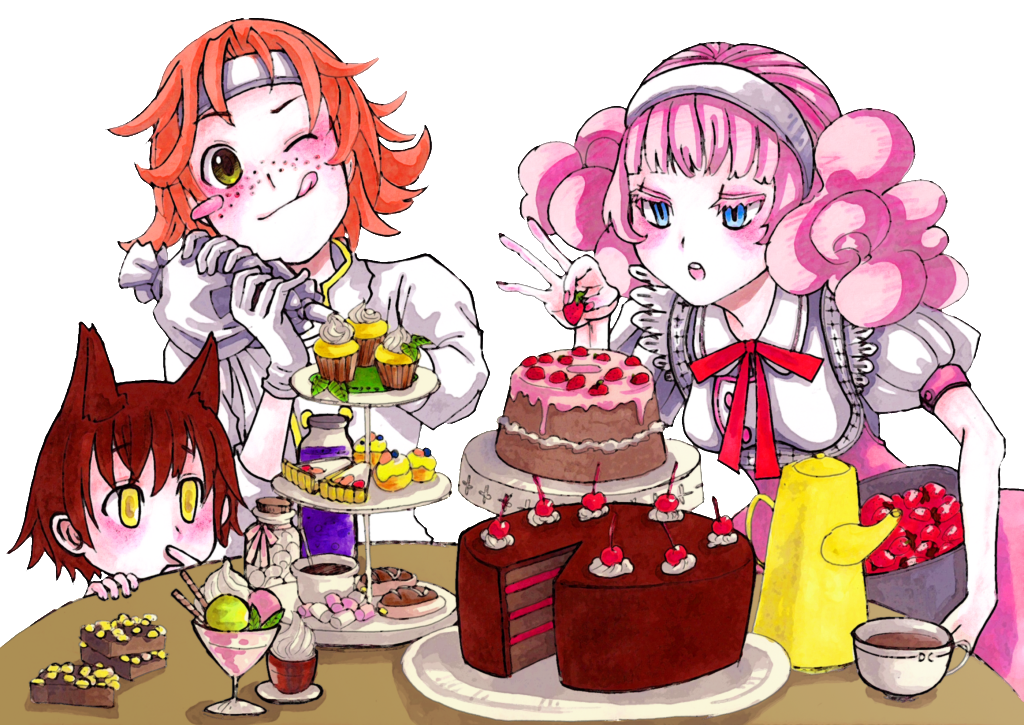 Your donations will help us improve our prizes, thank you. [link]